IoT SOLUTIONS TO CONNECT THE ENVIRONMENT
SENSE THE TRUTH

SHAPE BETTER DECISION

SAVE TIME, MONEY & OUR PLANET
Sewer network monitoring with SERAMM – A Zero Waste mouvment in Marseille
Hummbox solutions is deployed in Marseille with SERAMM
SERAMM is working with us for a better future.
Few weeks ago we deployed our solution Hummbox in the city's sewers so we can know the filling rate in real time and then prevent waste rejection in the sea.
Marseille is becoming a smart city
"The main goal here is to protect the environment and seawater quality in Marseille… We chose Greencityzen's solutions for its compactness and robustness"  Yves Fagherazzi – General Manager SERAMM
LEARN MORE
Water supply in refugees camps
Secure water supply for refugees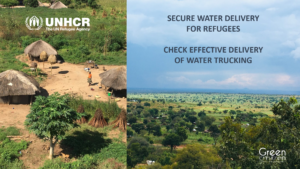 UNHCR
 and Greencityzen deploy level and pressure sensors in Uganda and Bangladesh.
"Greencityzen deployed IOT LoRa solution for the United Nations in order to secure clean water access in refugees camps. This solution required to deploy a LoRaWAN network, few hundreds of sensors and SaaS platform to manage performance."
Ben Harvey
Water, Sewerage and Sanitation Department, UNHCR Geneva

Tank monitoring in Water treatment stations
Reduce tank filling costs with a better quality of service
Reduce logistics costs by 20 to 30%

Eliminate the extra costs of emergency delivers and unnecessary travel

Improve quality of service

Reduce CO2 Footprint
LEARN MORE
Smart Watering in Firenze (Italy)
Réduire la consommation d'eau et les déplacements des jardiniers
The city of Firenze (Tuscany, Italy) deployed a complete smart watering system for green spaces. This Smart City project was installed with AXIANS.
The Smart Watering solution has been installed in two of the city's gardens in december 2018, More details here.
In the first year, the City saved 35% of water and reduced gardener's trips.
LEAR MORE ABOUT SMART WATERING
Weather stations network to fight frost
Avec Bourgogne du sud, nous équipons les viticulteurs de stations météo connectées de haute précision pour mieux lutter contre les épisodes de Gel
The Bourgogne du sud cooperative trust us to deploy connected weather stations in order to fight frost episodes in wine exploitation in wine farms in Bourgogne.
The mobile application with SMS alerts gives real temperatures and their evolution to anticipate prevention activities, and start fighting frost systems off.
" The FROST ALERT solution became essential for winemakers "
# Reliability : Temperature reliable measures ; +- 0,2°C with an hour prediction.
# Time saver : No more useless trips in farms thanks to SMS alerts that helps making decisions.
# Savings : The app precision allows to launch the fighting frost system quickly and when it is needed. As it is an expensive system, this application prevent the system to go off when it is not necessary.
# Simplicity : The mobile application is easy to use and professional.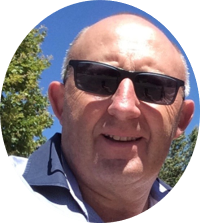 Jean Pierre Chevalier – Consultant in wine and Weather Stations networks administrator
LEARN MORE ABOUT THIS