Rain network monitoring solution
Connected rain network to reduce waste discharged into the environment and operate in a low-carbon manner
SELF-POWERED, CONNECTED SOLUTIONS




EASY DEPLOYMENT




CONTINUOUS MEASUREMENT OF WASTE LEVELS WITHIN RAINWATER NETWORK



SOLUTION FROM
SENSOR TO DASHBOARD
HummBox rain network monitoring provides a solution for continuous monitoring of waste levels within the stormwater network . This allows for more efficient field trips, ensuring waste is collected at the right place and time. It also helps anticipate potential flooding. In addition to improving operational efficiency, this solution has better environmental performance by collecting more waste before rainfall washes it into the gullies and discharges it into the environment.
BENEFITS

Enhance operational efficiency by avoiding unnecessary field trips
Improve the ability to anticipate flooding events
Increase environmental efficiency by collecting more waste before it is washed into the gullies by rainfall, thereby reducing waste discharge into the environment
ULTRASONIC

CONNECTED SENSOR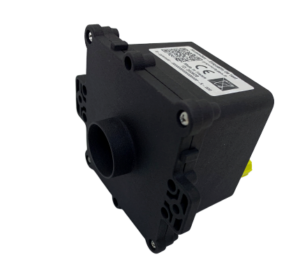 Ultrasonic sensor

Distance range: 20cm to 665 cm
Resolution: 1 mm

Self powered
IP68 protection (tested 2 meters 60 days)
Radio access Sigfox or Lora
Weight: 350g
Mounting < 10 min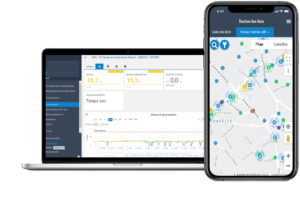 Real-time dashboard for monitoring operating status and performance
Maps displaying cleaning operations that need to be carried out, based on connected sensors and preventive maintenance measures
Intervention management system with a journal to track activities
Mobile application for field trips
Journal with intervention tags and automated insights
Correlation with rainfall data to anticipate potential flooding events
Email or SMS for configured alerts
Historical data for tracking performance and identifying trends
Connected rain network to detect waste – SERAMM / SUEZ case
Hummbox solutions is deployed in Marseille with SERAMM
SERAMM
has deployed more than 5,000 connected level sensors in sensitive storm drains (entry points into the rainwater network) in the city of Marseille.
These sensors detect waste level of the gullies in real time, to alert teams in charge of the cleaning. They can operate at the right place, at the right time and with the relevant machine. This is a real productivity boost for a city with more than 10,000 drains.
Marseille, a smart and sustainable city
"3 benefits beyond productivity gains:
1. Protecting water quality by avoiding the discharge of macro waste into the sea, transported by rainfall
2. Improve air quality by reducing non-productive travels, for decarbonized operations
3… "
Manuel Nivet – General Manager SERAMM
LEARN MORE