Drinkable watter access Solution
Secure drinkable water to vulnerable people
SELF POWERED CONNECTED SOLUTION




ESAY TO DEPLOY


TO SECURE DRINKABLE WATER ACCESS TO VULNERABLE POPULATIONS

END TO END SUPERVISION,
from raw water drilling to drinking water distrubution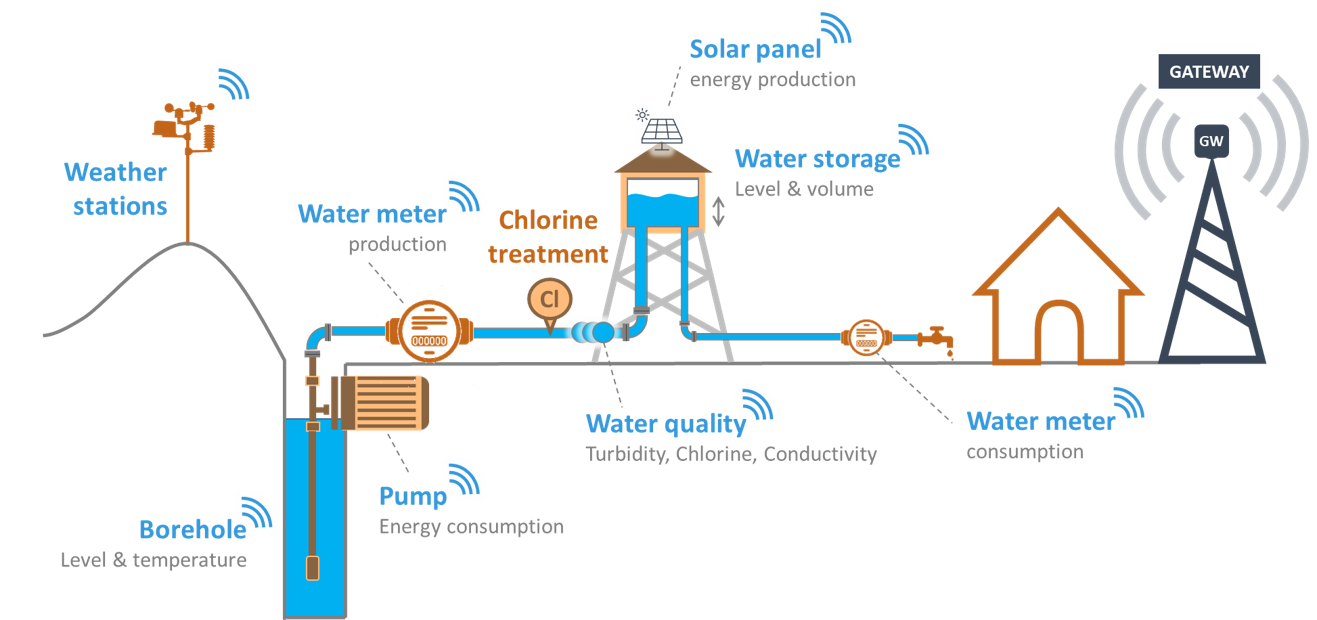 From sensor to dashboard
solution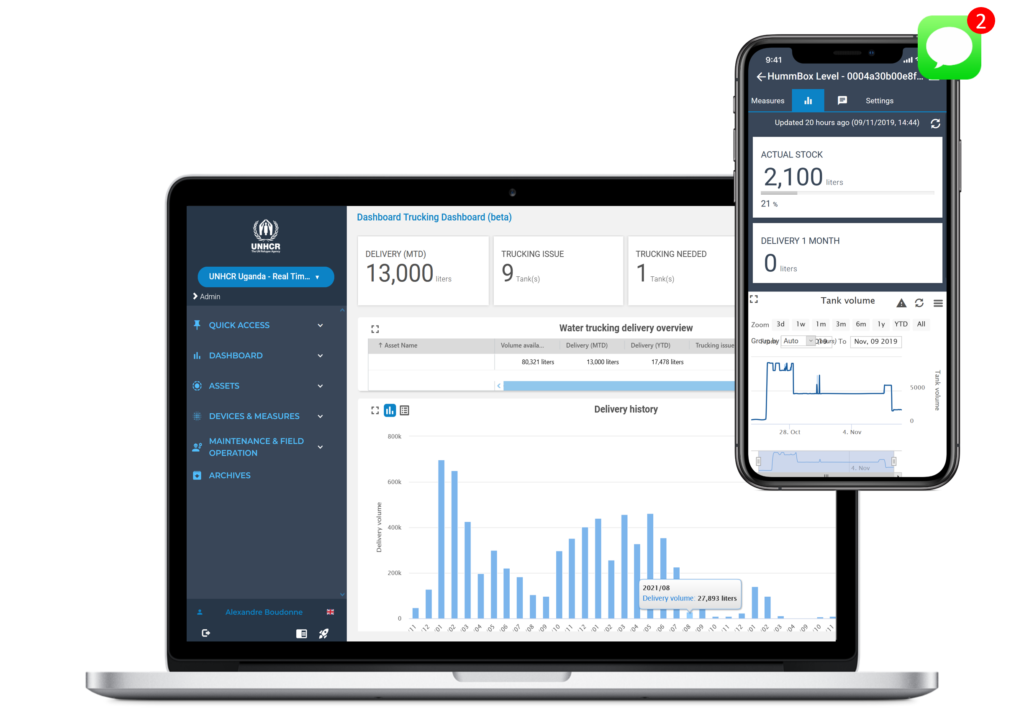 HummBox is a solution for remote supervision of production and distribution chain of drinking water, in decentralized water production contexts. It allows to monitor the borehole level (static and dynamic) to ensure the sustainability of the water reserve or to anticipate the water trucking in contexts of annual drying up.
Water quality is also monitored (chlorine treatment efficiency, conductivity and turbidity).
Storage and distribution volumes are monitored.
BENEFITS

Data shared in real time by all actors involved

Better understanding of camp needs
Provide the traceability and auditability necessary for solidarity funding

Reduce the risk of fraud
Dissemination of best practices
1000 sensors deployed in 15 countries
UNHCR secure drinkable water access to vulenrable populations - SDG 6.1 United nations
UNHCR deploys a range of sensors to secure drinking water supply in 15 countries: Angola, Bangladesh, Cameroon, Chad, DRC, Iraq, Kenya, Malawi, Nigeria, Tanzania, Uganda, Zambia. This operation is carried out with the support of Greencityzen to provide the connected equipment, the Lora infrastructure, install the whole system, train the local teams to make them autonomous in the operation of the solution and its maintenance in operational condition.
"Greencityzen has deployed a Lora IoT solution for the United Nations (UN) to secure access to drinking water in refugee camps. The implementation of this solution required the deployment of Lora network infrastructure, several hundred sensors and a SaaS platform for monitoring and decision support."
Ben Harvey
Water, Sewerage and Sanitation Department, UNHCR Geneva

Water supply in Cambodia rural zones
Remote supervision of water Kiosks
1001 fontaines deployed over 300 water kiosks in Cambodia. Over the last 15 years, 1001 fontaines has built evidence of their model's sustainability and impact, leveraging safe drinking water to improve the lives of vulnerable populations.
Greencityzen is empowering 1001 fontaines operations teams with IoT solution to perform remote supervision. The aim is to :
Perform maintenance at the appropriate time
Improve kiosk availability & volume produced
Secure water quality
for a long-term contribution to United Nation SDG 6.1 (Sustainable Development Goals)