Ultrasonic Level sensor – Hummbox Level 3rd generation.
A connected ultrasonic level sensor, communicating with Sigfox or Lora, self powered, to monitor continuously level, volume and distance.
Applications :
Liquid level measurement (water, oil, chemicals,..)
Waste/Bin level measurement
Waste water level measurement (sewage)
Main features :
Ultrasonic measurement, temperature compensation
– Reliable data with « Anomaly Tagging » patent
LPWAN communication (Sigfox ou LoRaWAN)
Measurement frequency configurable via the application over the cloud
Device restart via the application over the cloud
Autonomy
o Up to 12 years autonomy
o Patented "Smart Frequency" to extend battery life
– Self adapted transmission frequency upon signal dynamic
– Up to 250% battery life increase
– Global improvement of network performance.
– 3 mounting possibilities ( plane, wall, pendulum)
– In situ configuration via wire push button
– Sonor feedback
ADR (Adaptative Data Rate) available for LoRaWAN network
Waterproof and robust package (IP68)
Protection against chemical (option)
European design Made in France
Benefit :
Low total cost of ownership
Reliable data measurement
Boost battery life
Dual mode LoRaWan or Sigfox for more flexibility
One sensor for several usage
Ultrasonic level Sensor
Distance Min-Max : 20 cm-5m
Precision : Typical +- 2cm (mm in option)
Resolution : +- 0,5 mm
Temperature compensation : Yes
Data filtering on sensor : Yes
CEM protection : Yes
Chemical protection : Option
Electronic characteristics  
Radio frequency : 868 Mhz; 915Mhz; 923 Mhz
Standard LoRaWan :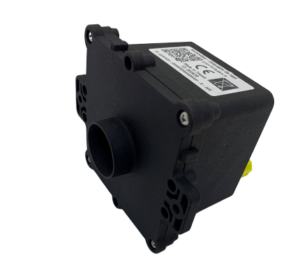 – Transmission power: 14dBm 
   – EIRP: 16 dBm 
   – Receptor sensitivity: -148dBm 
Sigfox :
   – Transmission power: 14dBm 
   – EIRP : 16 dBm 
Receptor sensitivity: -126 dBm
Antenna :  Internal / External (option)$
Measurement frequency:  Configurable via cloud (1 to 144 times/ day)  & Adaptative frequency with « Smart Frequency »
Operating temperature : -20°C + 50°C
Storage temperature : +20°C ; +25°C
Power supply : Batterie Li-SOCl2 – 3,6V 6500mAh- type C (Ø26x50mm)
Autonomy : Batterie C up to 12 years for 6 measure per day @ 20°C in LoRaWAN
X 2,5 with « Smart Frequency »
Conformance : CE, ROHS, LoRaWan, Sigfox, Objenious, Orange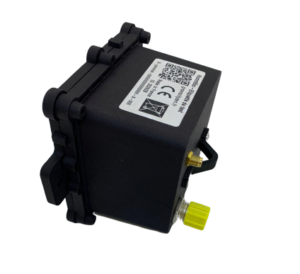 Mechanical characteristics
Size : 90 x 90 x 70 mm
Weight : 200g
Waterproofness : IP68
Enclosure : Polypropylene – black- UV stabilized
Mounting : rivet; screw, clamp; pendulum; mural via square
Other Level sensors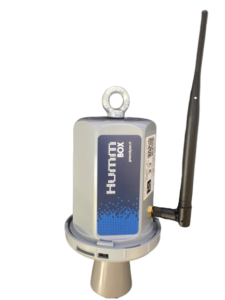 Desktop & mobile web App
Learn more